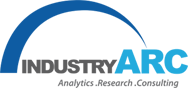 Europe witnesses the highest growth during the forecast period and is expected to reach $1.6 billion by 2023 at a CAGR of 9.54%.
HYDERABAD, TELANGANA, INDIA, June 19, 2018 /EINPresswire.com/ — According to the new market research report by IndustryARC titled "Wireline Services Market: By Type (Electric Line & Stick Line); By Application (Wireline Logging, Wireline Intervention, Wireline Completion, and Wireline Recovery); By Sector (On Shore & Off Shore); By Well Type (Open Hole & Cased Hole) & Geography – (2015-2022)", the market is driven by the increasing production activities in the oil and gas industry across the globe.
Americas held the largest market share in the Wireline Services Market
The American region holds the largest market share and growth in the Wireline Services Market and is anticipated to reach $4.9 billion by 2023 at a CAGR of 6.31%. However, American wireline service market is mainly driven by the huge demand for oil and gas in recent years. Recent discovery of shale oilfields in this region has paved the way to meet the increase in demand which would result in the escalating use of wireline tools for well intervention and to evaluate data from the oil wells. The key applications include wireline logging, wireline intervention, wireline completion, recovery and others.
Selected Value Chain Analysis done in the full report
Electric Wireline Services are an integral part of the oilfield services market and has applications ranging from drilling to production.
The key application for wireline services mainly lie in the exploration and production phase along with providing extensive support during post-productive life of oil wells.
Generally, the exploration equipment and service providers are significant stakeholders in the wireline services market. Apart from this, the raw material suppliers and testing & certification service providers also play an important role in the optimal deliverance of such services.
Over the years, the market for wireline services reached its peak as the demand for shale reserves proliferated the global oil & gas industry.
In the coming years, as emerging economies opt to become self-sufficient nations, the demand for oil & gas in both industrial and automotive sector will see a sharp increase. This, in turn will prove to be beneficial for the wireline services market, plagued by years of economic sluggishness and environmental limitations.
To browse the table of contents of the report follow the link below:
https://industryarc.com/Report/15205/wireline-services-market.html
Excerpts on Market Growth Factors
Growth strategies followed by Companies like Schlumberger include improved project management, aligning enabling technologies, and engaging concurrent teams early in the process.
The factors driving the Wireline Services Market growth include spectrum utilization, reduced cost, new technology development, energy efficiency and so on.
Overall business consolidation with business sale or mergers to reduce debt and improve cost efficiencies across countries have also been impacting the future growth of wireline services market.
Increasing discoveries of the reserves in alternative resources as well as growing requisites to sustain and lift the recovery rates from these hydrocarbon resources will fuel the market for wireline during the forecast period.
Talk to one of our sales representative about the full report by providing your details in the below link:
https://industryarc.com/support.php?id=15205
Key players of Wireline Services Market:
The major wireline service companies that are listed are Schlumberger Ltd., Halliburton, Baker Hughes, Weatherford International PLC and Superior Energy Services. Among these, Schlumberger stood in first position in terms of generating highest overall revenue followed by Halliburton, which was followed by Baker Hughes.
Key players of wireline services market have been investing in the research and development. One of the major players- Schlumberger Ltd. (U.S.) spends nearly 3% of its annual revenue on R&D. Other participants in the market have also been witnessing strong sales for wireline services.
The basic strategy followed by Schlumberger was attaining growth through organic growth, which deals with the growth rate that a company can achieve by increasing output and enhancing sales. These firms spent huge amounts of money in the development of efficient technologies and at the same time, new firms are coming up with cutting-edge technological innovations, resulting in tremendous increase in the degree of competition.
Wireline Services Market Report is segmented as indicated below
Wireline Services Market By Type:
1.Electric Line
2.Stick Line
3.Others
Wireline Services Market By Application
1.Wireline Logging
2.Wireline Intervention
3.Wireline Completion
4.Recovery
5.Others
Wireline Services Market By Sector
1 On Shore
2 Off Shore
Wireline Services Market by Well Type
1.Open Hole
2.Cased Hole
Wireline Services Market By Geography (Covers 12 + Countries)
Wireline Services Market By Entropy
Companies Cited/Referenced/Interviewed:
1.Archer Limited
2.Pioneer Energy Services Corp
3.Basic Energy Services
4.SGS SA
5.China Oil Field Services Ltd
6.And 50+ Companies
Related Reports
A.Broadband Power Line Communication Chipset Market
https://industryarc.com/Report/18074/broadband-power-line-communication-plc-chipsets-market.html
B.Micro and Nano PLC Market
https://industryarc.com/Report/16569/micronano-plc-market.html
What can you expect from the report?
The Wireline Services Market is Prepared with the Main Agenda to Cover the following 20 points:
1.Market Size by Product Categories
2.Market trends
3.Manufacturer Landscape
4.Distributor Landscape
5.Pricing Analysis
6.Top 10 End user Analysis
7.Product Benchmarking
8.Product Developments
9.Mergers & Acquisition Analysis
10.Patent Analysis
11.Demand Analysis (By Revenue & Volume)
12.Country level Analysis (15+)
13.Competitor Analysis
14.Market Shares Analysis
15.Value Chain Analysis
16.Supply Chain Analysis
17.Strategic Analysis
18.Current & Future Market Landscape Analysis
19.Opportunity Analysis
20.Revenue and Volume Analysis
To request for a proposal provide your details in the below link:
https://industryarc.com/subscription.php
About IndustryARC:
IndustryARC is a Research and Consulting Firm that publishes more than 500 reports annually, in various industries such as Agriculture, Automotive, Automation & Instrumentation, Chemicals and Materials, Energy and Power, Electronics, Food & Beverages, Information Technology, Life sciences &Healthcare.
IndustryARC primarily focuses on Cutting Edge Technologies and Newer Applications in a Market. Our Custom Research Services are designed to provide insights on the constant flux in the global supply-demand gap of markets. Our strong team of analysts enables us to meet the client research needs at a rapid speed, with a variety of options for your business.
We look forward to support the client to be able to better address their customer needs, stay ahead in the market, become the top competitor and get real-time recommendations on business strategies and deals. Contact us to find out how we can help you today.
Venkat Reddy
IndustryARC
6145888538
email us here

Source: EIN Presswire